In a Galaxy Far Far Away...
Ahh, Mark A. from
HyperLiterature
has, in his own words 'thrown down the gauntlet' for a Photoshop joust between the two of us. He put up a 'shopped pic where he gave himself a new body — well, mister, two can play this game :P
Here you see two pictures of me in a galaxy far, far away...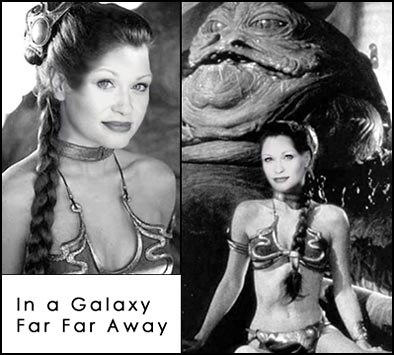 So Mark, what do you think of that?
~Anileia