The "Proof" is in the Pudding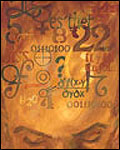 So, "Proof" has now taken over and we actually have two weeks of tech — 2!!! This is the first time I've ever had the luxury of two weeks' time for this part of the process. Our set is well nigh finished, save for a few final touchups, and it is
fabulous
— for example, when Claire (
c'est moi
) goes into the kitchen to grab the coffee, I really have a kitchen to go to — not just a blank backstage space. The costumer is soooo good, and in addition to the director having a say,
I
have a say, too! I got to nix a pair of slacks today because A) I found the color (light celery green) vomitous and B) I thought they made my butt look big, LMAO :P My character is a NYC professional, so the costumer
went and bought a Louis Vuitton bag
because my character would certainly have one!! I mean, OMG! To be always so fortunate as to be on the receiving end of this kind of luxury.
Lines-wise we're solid, having been off-book for two weeks, and since we're already doing costume changes, we'll have the hang of all of our "business" before the addition of lights and sound on Thursday. Hal and Catherine are great at their parts, and I'm dancing as fast as I can to give them an adequate supporting performance.
The play runs April 27-May 27, which will include 5 weekends, the longest run I've had to date, I think, but cannot rightly remember. I think the longest I've done before this was 4 weeks. Will be interesting. The theatre is a
real
-sized theatre, not the usual 'little theatre' venues one generally works at in this area. The stage is humongous, and they have a gazillion seats, and apparently, on a bad night they get 300 people in the audience. Fascinating to actually be able to use the "RADA-voice" instead of worrying that one will sound strangely overloud. The theatre is an old vaudeville house, complete with frescoes and greek columns and gilding. Unfortunately, the ceiling has been covered with the ugly modern popcorn panels, presumably for acoustics (but if you ask me, I'd take the original ceiling anyday). I don't know if the original ceiling is longer extant above the faux drop ceiling or no, and in what state of damage it might be.
My friend Mark A. of
HyperLiterature
is still in Europe with his loverly wife, Leigh, and they've now moved from Venice to Florence, my favorite city on this podunk planet, and I'm happy for them, living vicariously, and wishing I were there as well. Mark and Leigh also met and got a photo with Neil Gaiman in London, which made me turn various vivacious shades of green. For more on their adventures in Europe, see
Mark's Blog
.
That is about all the news from here tonight, as your zombified author has had too much to do and too little sleep. Those of you (
hi mom and dad!
) who wish I would A) call them B) visit them C) blog more often — loves, I promise things will improve once this baby goes to show. And in June I will once again be a starving actor, gloriously thriftless and unemployed, so comfort yourselves in the knowledge that you'll soon be sick of me again.
Until then
I remain
Yours Truly
~Anniina~