Proof, First Weekend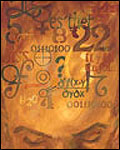 Proof
opened this weekend and it was a success — the Ritz has a steady audience base, so we never had less than 250 in the audience, which is a nice change for most of us who are used to disappointing numbers.
Shakespeare is a hard sell in this area, but one would think that
Macbeth
has enough name recognition and interest to lure audience in, but for that we were lucky to break 30 people in audience. What a shame! So you can imagine how satisfying it was to play to real houses.
Another 4 weeks of "Proof" and then I get to have vacation :) Not that I'm in a hurry — I'm enjoying being in a quality production with a wonderful cast. Best of all, everyone is really fun to hang out with during and after show. We've been going out for a snack and/or drinks almost every night. Chris, who plays our Hal, also did the sweetest thing: I had jabbered on one night abt how much I love oatmeal raisin cookies, and on opening night he gave me a box of them and a red rose, and for Aaryn (Catherine) he gave a box of snickerdoodles, her favorite, and a rose. What a sweetheart!
So that's all the news from here. Oh, and added that cloudbox on left so folks can follow threads ^^
Tags:
Proof
|
Macbeth
|
Shakespeare
|
Theatre