Cool Site: Your Political Compass
So, now that I got political I can't seem to stop. Ran into Netscape's "Cool Site of the Day" which is:
The Political Compass
Take this questionnaire and they tell you where you place politically (both socially and economically) on the scale. They use a cool triangulation method: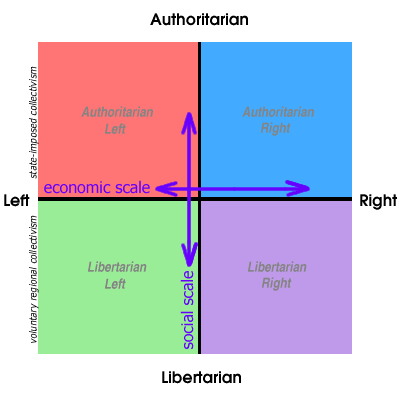 Here is what mine said: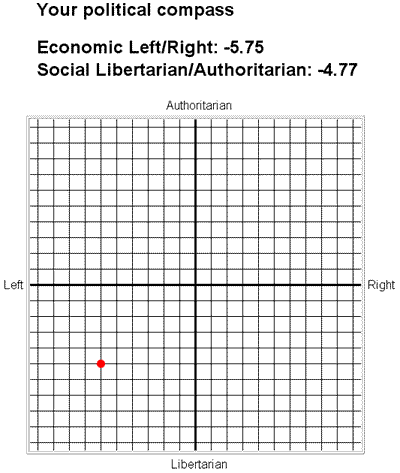 And according to their charts, that puts me in the same spot as the Dalai Lama, and right near Gandhi and Mandela. Not bad company.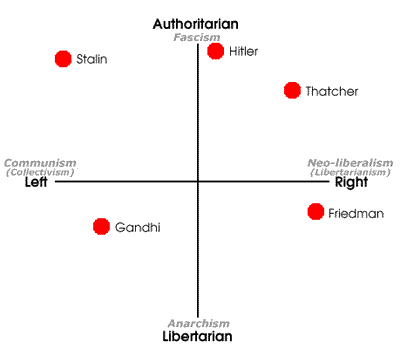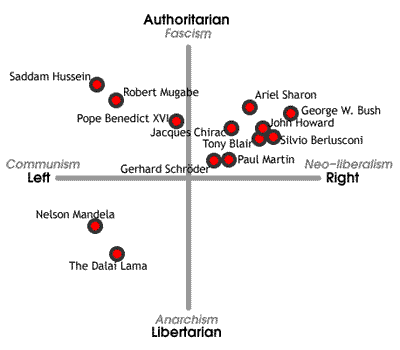 Cool. You try it, it's fun.
The Political Compass