The World of Brian Froud
I just read a post by
SzélsőFa
who has posted more fabulous images on the Pálvölgyi caves in Hungary. The middle image in particular gave me a
Jungian
tug of the
Collective Subconscious
— these were dream visions I "remembered," if you know what I mean. The more I gazed at them, I realized the pictures reminded me of something else, of more recent memory.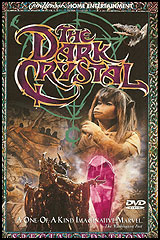 Do you remember the film "
Dark Crystal
" (1982)? Jim Henson, of The Muppets fame, hired the British fantasy artist
Brian Froud
to do the art direction and conceptual design for the film; his wife Wendy, a sculptor and puppet maker, created the physical representations of the characters. They further teamed up with Henson on
The Labyrinth
(1986). It was in the
news
last year, that a sequel, "
The Power of the Dark Crystal
," is forthcoming, with a scheduled release of 2008.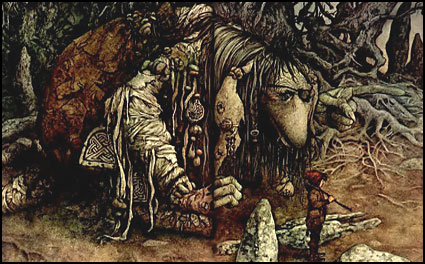 The Book of Habidabab
site has more images from the film. For more art by Brian and Wendy Froud, who have focused their work on
Faeries
and
Goblins
of late, visit
The World of Froud
.
Labels: Fairy Tales, Fantasy Art, Froud