Mind-blowing Photoshop Art
OMG! I like to think I can do stuff with Photoshop. I'm wrong. I know like *zip* compared to these wicked geniuses who took part in the "Worth 1000" Photoshop Contest "
Modern Renaissance 5
". The premise of this one is to put modern celebrities into classic works of art. I wish I had a super printer — Johnny Depp would soooooo go on my wall. *MEGA-DROOL*
"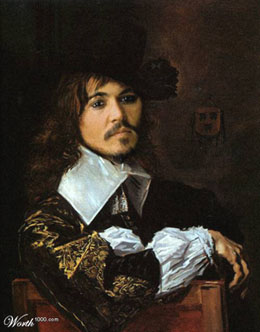 Oh, I could die! Now if I could do something like this, I'd be a happy camper. Mark and Madeline, stop lurking and post a response, dying to know what you two think of these.
*mwah* A
Labels: Renaissance