"Proof" Review, etc.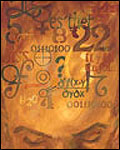 Well, the reviewer liked "Proof" so that's something. Audiences do too. I, on the other hand, am ready to move on. I never liked Claire to begin with, and playing her is not a lot of fun. Plus, nobody comes to talk to me after shows, because they don't realize I'm
playing
a bitch, it's called "acting" — I'm not a bitch IRL. The only saving grace is that I love my cast members and crew — they are fun and sweet, and I enjoy them so much.
I've been feeling under the weather yesterday and today, like I'm coming down with a cold, but I don't have time to be sick until June, so I told my body that, and everything seems under control :P
Nothing more to diarize abt right now, so I'll blog off until I find more inspiration.
*mwah* A
Tags:
Proof
|
Theatre